Commercial Glass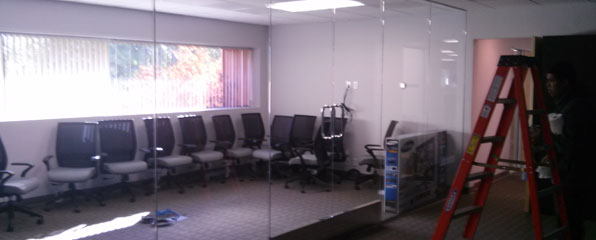 We shine when it comes to commercial glass. Very few of our competitors can match our prices and level of quality when it comes to your commercial glass needs. Through our actions we have earned the trust of many businesses in Visalia and surrounding cities. We understand that satisfied customers are our best advertisement. Therefore, we will always follow the industry standards and create a dazzling finish with the utmost attention to detail. We address all aspects of today's glazing demands from designing, shop drawings, fabrications and installations. From the first consultation to the completion of your projects. We will see it thru to your satisfaction! Our services include the following items:
New Construction
Store front systems
Tenant Improvements
Entrance Door Repair & Replacement
Glass & Mirror Installation
Window Resealing
Conference Rooms
Automatic Doors
Glass Railings
Interior Glass Walls
Fire Rated
Broken Glass Replacement
24 HR Board up Service
Bullet- Resistant Glass
Safety Glass
Door Closer Replacement ADA Compliance
Same Day Service
Tilt Ups
Are your windows water proof?
Is your building leaking?
Most of our competitors might charge less, but will often cut corners and leave the project exposed to water leakage from poor workmanship. We have been called by our competitors several times to fix these type of issues.